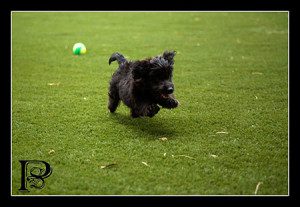 Woofs House Dog Daycare has been designed to give your dogs a fully supervised and safe place to stay and play during the day.
The aim of Woofs House Dog Daycare is, as the name says, a daycare, but instead of children we look after fur kids where they can play, socialize, relax and feel at home.
It works on the same principle as that the dogs are dropped off in the morning to spend the day at Woofs House Dog Daycare to play and lounge around in the large backyard with their other dog friends, then in the afternoon the dogs will be picked up to go home.
Like children, dogs don't always enjoy being left at home alone, they enjoy company and fun. Being a dog owner myself I know how much effort and love is involved and not being able to take my dog to work is sometimes very hard. You do worry if they are safe, or wonder what mischief they may get up to.
At Woofs House Dog Daycare we can keep your dog occupied and give them the company they need in a day when you can't be there. This company by being at Woofs House Dog Daycare can help stop problem behaviours like excessive barking or howling when you're not home, and possibly keep the neighbours sane from the noise too!!
When your dog is at Woofs House Dog Daycare they will be under constant supervision as they play and enjoy their day, this playing and interaction with other dogs will help to use up their energy in Woofs House backyard so when you get home from work you may not need to fill in the numerous craters or replant your herb garden for the 5th time in a week.
If you work or just have busy days and find there isn't enough hours in a day to give your dog that extra bit of exercise and fun they need, then a day at Woofs House Dog Daycare may help with that extra needed exercise.
Of course there are many more benefits than just picking up a worn out woofer at the end of a day. By having your dog at Woofs House Dog Daycare they will also learn to be sociable and tolerate other dogs. They will learn to follow the rules and routines of Woofs House Dog Daycare and a dog who learns/has rules and routines are usually more balanced as they know what is expected of them. Dogs attending Woofs House Dog Daycare will also feel happier during the day and in general because dogs are pack animals and do like the company. So if you can't be their 'pack' during the day this is where Woofs House Dog Daycare can help to be the 'substitute pack' to keep your dog more balanced and occupied.
**Please note, like children, not all dogs are suited to daycare. This is the reason for orientation and trial days – explained in Enrolment Process page**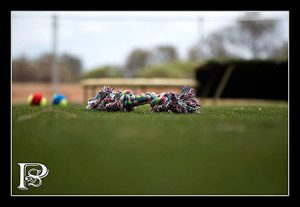 Woofs House Dog Daycare isn't just for dogs with parents who work all the time, it's a facility for dogs to join for any reason, like children we know the best way to get them to learn to be social and tolerate others is that a few days a week at a daycare is the best place to start, the exact same applies for dogs!
So if you just need a day away from your dog or even if you're coming in from out of town for varies duties your dog can still join our Woofs House family.
Being a FIFO worker we can discuss a plan for your dog to attend Woofs House Dog Daycare which means you can work away and know your dog is still getting fun, company and exercise.
Dog daycare may be associated to the dog owners of Geraldton as something very different, something like this may be seen as 'Why does Geraldton need a dog daycare?' 'We have kept dogs for many years without the use of one before.' Or 'You can't be much of a dog owner if you need someone else to look after your dog for the day.'
But like daycare for human children, dog daycare is being recognized as much more than just a place for people/owners to 'dump' their dog for the day. The daycare environment gives dogs exercise, socialization and training – plus fun! When daycare goes to the dogs, out canine companions can reap big rewards.
Research has revealed the value of cardiovascular exercise for human bodies and minds, dogs also benefit greatly from it also. More and more, studies find that regular exercise improves dogs physical health, emotional wellbeing and ability to concentrate and learn.
For most dogs one walk a day is not enough. By allowing dogs to play freely in a dog daycare it provides dogs with extended cardiovascular exercise through running, jumping and playing. While many dogs get their playtime at dog parks, these places do have their risks. Dog daycares allow dogs to play in a safe, consistent and controlled environment.
When your dog is having fun you'll know it: Woofs House dogs can't wait to go play and explore on their daycare days, which means parents can come home after a long day at work to a content, happy dog.
Daycare isn't just for pups who are anxious or destructive when left alone. Dogs are social, active animals that benefit greatly from daily interaction with dogs and people. Being in a daycare environment teaches them good manners and how to socialize correctly. Like people, dogs make friends – and like seeing them regularly.
For most dogs daycare can provide unrivalled exercise, socialization and play in a safe controlled environment.
So even if you are only thinking about it for your furry friend, don't hesitate to contact Woofs House Dog Daycare to find out the options and how it may work for you and your playful woofer.
woofshouse@hotmail.com
0459834054
Any questions or queries please do not hesitate to contact us at Woofs House Dog Daycare.